The Coastal Research Volunteers' past projects have helped researchers track fish species, monitor flooding, restore streambanks, and gather data on stormwater quality. Learn more about each project below!
Catch The King (2019)
Coastal Research Volunteers assisted in a pilot project in coastal New Hampshire to collect real-time flooding data during a projected king tide on Oct. 27-30, 2019. A total of 2,512 data points were collected by 8 volunteer teams over the 4-day sampling period. This data helps identify potential flooding hotspots and may help improve decision-making for coastal towns.
Streambank Restoration (2016)
Coastal Research Volunteers assisted with the restoration of impaired streambank  along Cornelius Brook at the Sagamore-Hampton Golf Club. Volunteers collected soil samples, created a pollinator meadow, revegetated impaired shoreline, and tested water quality.
Lubberland Creek Fish Surveys (2015)
Coastal Research Volunteers contributed nearly 100 hours of effort to survey the fish species upstream and downstream of a culvert in Lubberland Creek in Newmarket, NH. The data were used to develop a report on the creek's fish community and to make recommendations for the future management of Lubberland Creek.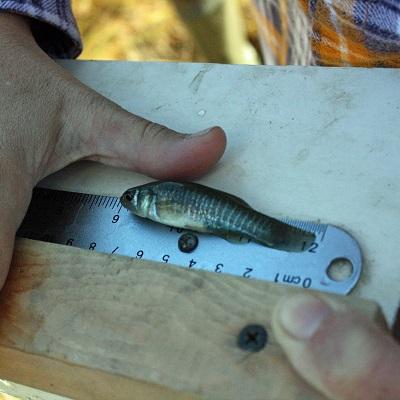 Stormwater Monitoring (2012)
Volunteers sampled and analyzed runoff from certain stormwater discharges in Exeter and Greenland, NH, and performed education and outreach work related to stormwater management.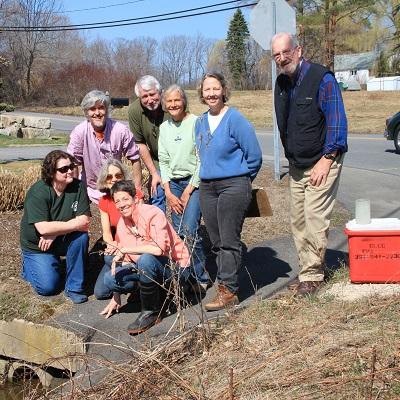 Spawning Horseshoe Crab Surveys
Little is known about the population of horseshoe crabs in New Hampshire's Great Bay Estuary. Citizen scientists are playing a big role in filling in this critical gap in knowledge. Volunteers have partnered with UNH researchers to study the population of Great Bay horseshoe crabs in 2012, 2013, and from 2016 through the present.
Spawning Horseshoe Crab Surveys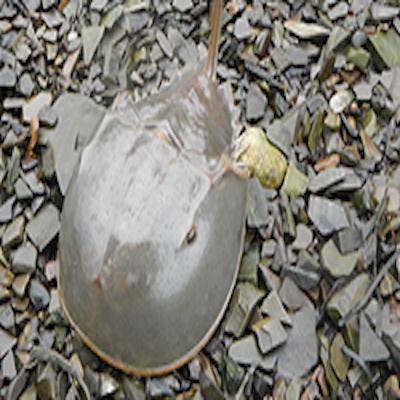 Stream Health Surveys
The Coastal Research Volunteers began working with the Sagamore Hampton Golf Club in 2013 to assess the effectiveness of the Sagamore's environmentally friendly golf course maintenance strategies. CRV collected data on water quality, benthic macroinvertebrate communities (insects, worms, and crustaceans), and planting success in and around Cornelius Brook, a stream that runs through the golf course.