What is Gulfwatch?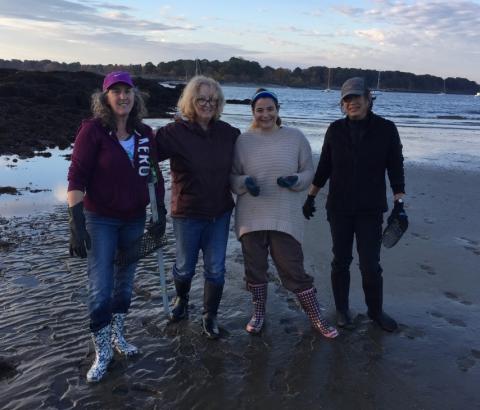 Gulfwatch is a program of the Gulf of Maine Council on the Marine Environment. The program's goal is to measure chemical contamination throughout the Gulf of Maine. Because blue mussels (Mytilus edulis) are long-lived and sedentary, their body concentrations of contaminants reflect local environmental conditions over time, making them a useful indicator species to detect levels of contamination. In New Hampshire, CRV volunteers work with UNH's Dr. Steve Jones help with the collection of mussels, which are then processed and analyzed for contaminants.
What do Gulfwatch Volunteers Do?
Volunteers join Dr. Steve Jones and CRV staff in the field along New Hampshire's coastline. Volunteers will be briefly trained in the mussel collection protocols and will then work together to collect mussel samples.
 Volunteers should expect to spend about two hours on Gulfwatch mussel collection.
Interest in spending a couple hours along the coastline, including tidepools, rocky shore, marshes, and beaches
Meet people from your community with similar interests
Learn about creatures found along New Hampshire's coastline
Contribute to a long-term dataset used to understand Gulf of Maine contaminant concentrations
Join our Gulfwatch volunteer events!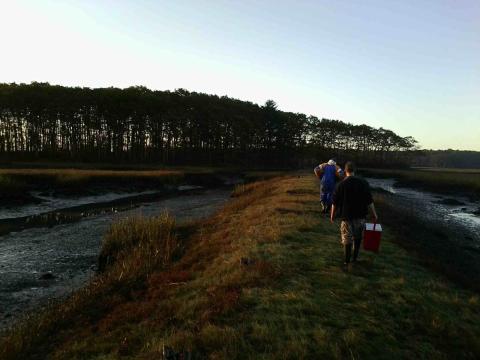 Gulfwatch events tend to happen in mid- to late fall. Keep an eye on our website or sign up for our newsletter to find out when events are scheduled!
Links, resources, and partner organizations
Learn more about Gulfwatch on the Gulf of Maine Council website, check out some of the peer reviewed publications that have been produced with Gulfwatch data, or learn a bit more about blue mussels.